Accommodations at SartiVista
We have four large (30 sq. m.) studio apartments and two smaller (24 sq.m.) studio apartments. The large studio accommodates up to two adults and two children. The smaller studio accommodates up to two adults and one child.
Each studio apartment has air-conditioning, satellite TV, a mini-bar, a safe, and a kitchenette with small refrigerator, a stove and sink, tableware and cooking utensils. Each studio has a queen size bed and a trundle bed or a sofa bed. There is a private bath with shower and a hair dryer in each studio.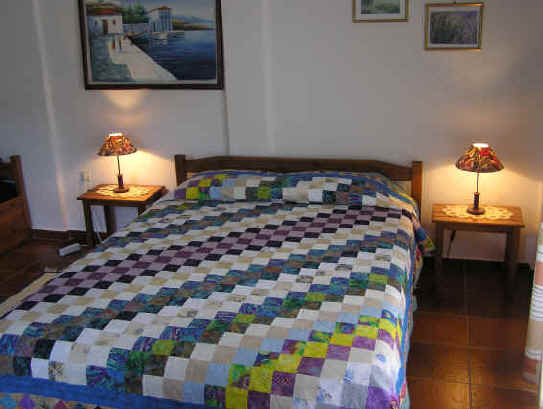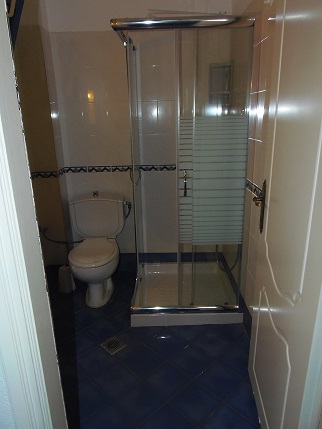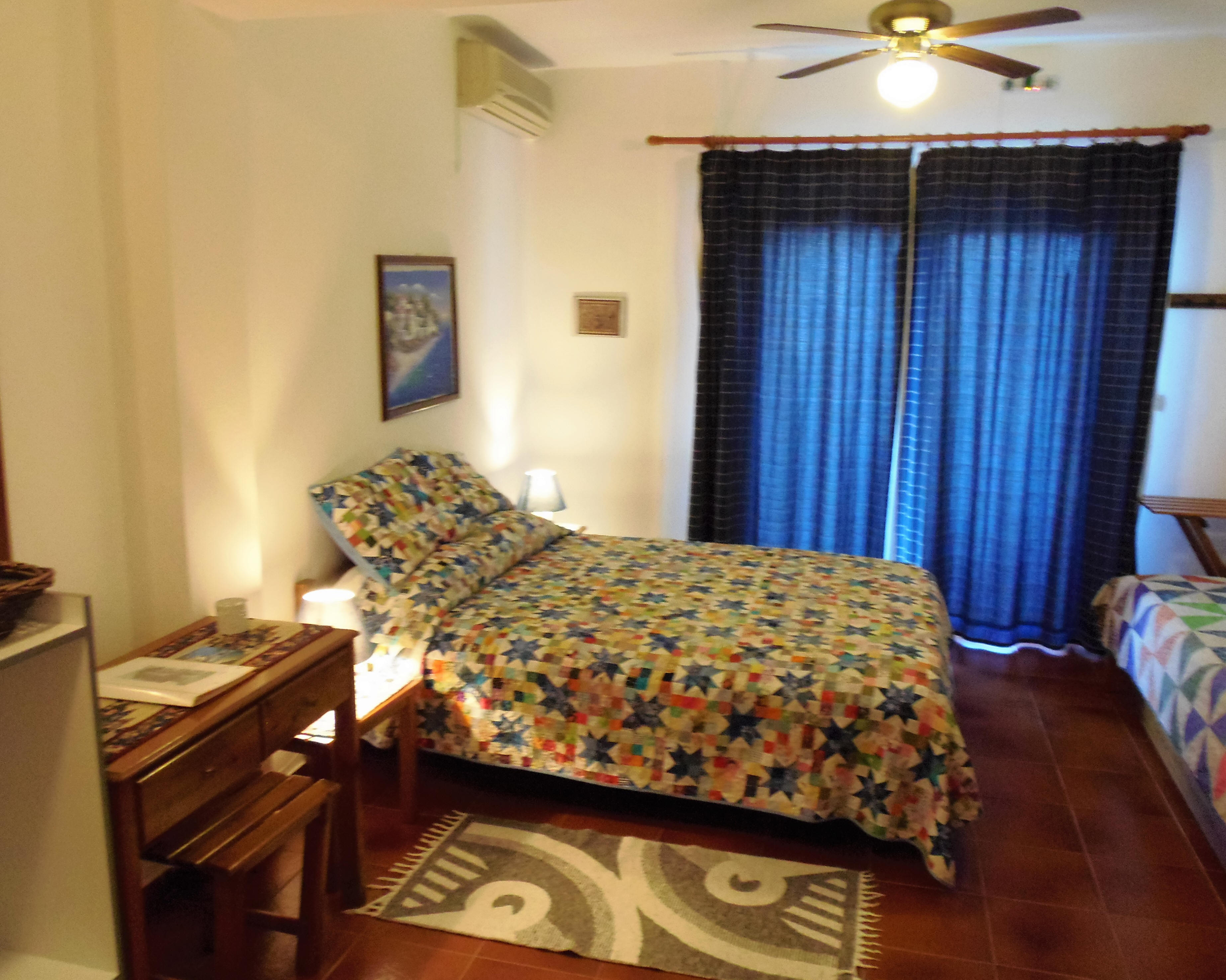 Each apartment has a private entrance, and a balcony or patio area with panoramic views of Sarti, the valley below, the sea and Mount Athos across the bay.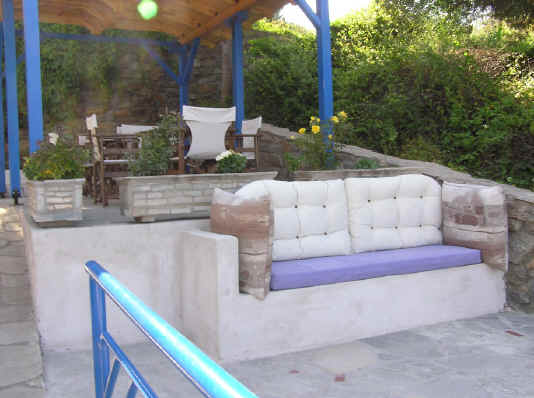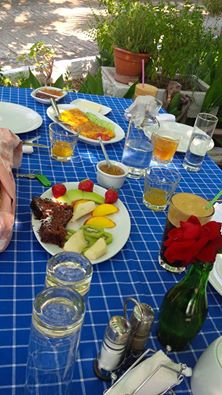 Full Gourmet breakfast is provided.
We serve rich, gourmet, American and European style breakfasts at your table, at your chosen time. We serve a different main dish each day of the week. Main dishes could be omelets, pastries, French toast, eggs Benedict, casseroles, or souffles. In addition to the main dish, your breakfast table includes fresh fruit, butter, jams, fresh breads, cakes, yogurt, juices, coffee and/or tea. Most of this food is locally grown, some of it by us, and much of it is organic/biological. We accommodate all eating preferences or restrictions (i.e. vegetarian, gluten-free, other allergies).
There are spacious terraced gardens around the house, with outdoor eating spaces and several areas to sit and take in the views. Relax and enjoy our outdoor infinity swimming pool, or our hydro-massage (spa). A barbeque pit is available for use by our guests.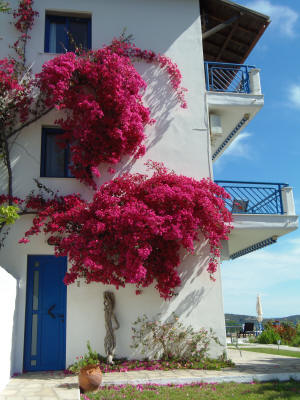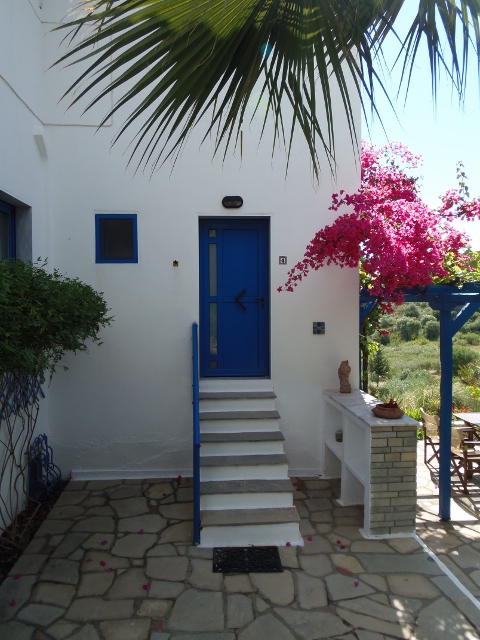 Children are welcome.
We cannot accommodate pets.
Some rooms are wheelchair accessible.
All our rooms are non-smoking.
We can arrange local car or scooter rentals and several excursions for you.
We welcome all visitors, regardless of their national origin, religion, race, or sexual orientation.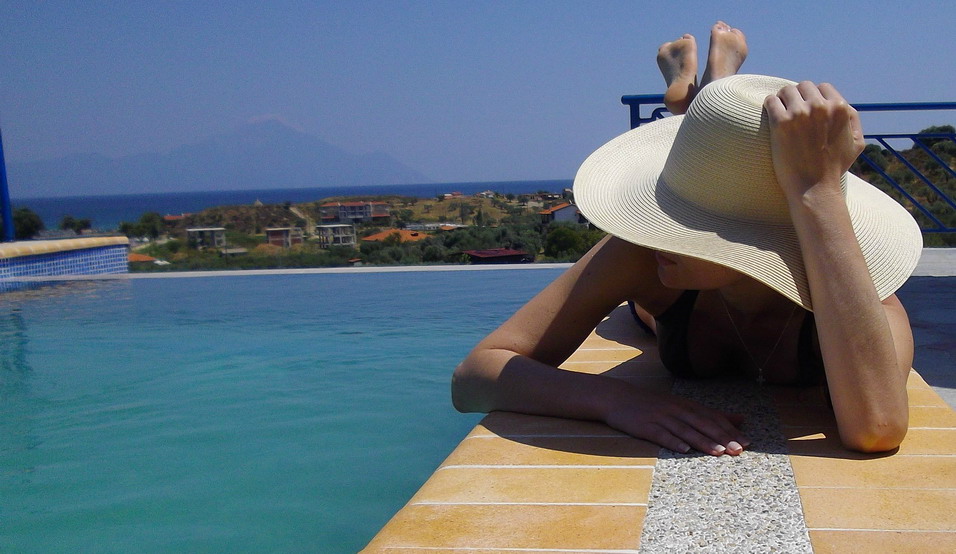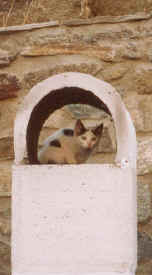 contact us at:
sartivista@sartivista.com
Copyright @ 2001 - 2021 SartiVista All Rights Reserved